Sweden's Agent Side Grinder to perform at M'era Luna in 2016, while Denmark's Private Pact will be on the 2015 bill!
Europe's biggest goth & industrial festival M'era Luna and influential Scandinavian showcase event SPOT Festival have in 2015 joined forces to put the spotlight on the Nordic goth and industrial scene. The bookers from both festivals cooperated with influential actors from the scene, namely Gothminister (NO), Neostalgia (SE), Recession Festival (DK) and The Black Cat (DK), around booking a night celebrating Nordic goth and industrial music at SPOT Festival on Saturday the 2nd of May 2015.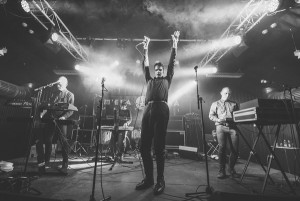 The three acts of the night, Agent Side Grinder (SE – top picture), Private Pact (DK – middle) and Black Light Discipline (FI – bottom picture), managed to keep the venue packed from start to finish. M'era Luna moreover decided to program two of the three bands, truly underlining the quality displayed in Aarhus!
M'era Luna's director Stephan Thanscheidt explains:
"… we kind of had Agent Side Grinder as the band we wanted to book, but as this proved to be a logistical challenge in 2015, we immediately decided to put them on next year instead. At the same time this luckily enabled us to put on Private Pact in 2015, which we really wanted to book too. In short the plan was to book one band for M'era Luna but I walked away with two, which truly is a compliment to the current Nordic scene and the event itself of course …"
SPOT Festival's head of booking Esben Marcher further adds:
"… SPOT Festival is a bridge between Europe and all Nordic music scenes, so we are delighted with the outcome of the night. Our audience got a great experience, and new international doors have been opened for Nordic bands that have the potential to exploit it …"
M'era Luna takes place in Hildesheim, Germany,  August 8th and 9th 2015.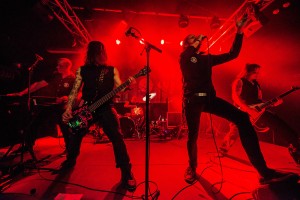 All photos: Hasan Jensen